Mineral rights for sale. Lease my minerals. Who do I call about mineral rights, Mineral,We buy minerals., We purchase inherited mineral rights, Mineral Rights buyers, we pay cash for Mineral Rights, top cash for minerals, Cash for producing or non producing mineral rights, Texas mineral rights, Oklahoma mineral rights, Nort Dakota mineral rights, Colorado mineral rights, New Mexico Mineral rights, Utah Mineral rights, Wyoming Mineral rights, Montana mineral rights, Alabama mineral rights, Mississippi Mineral Rights, We buy minerals, we buy mineral rights, producing and or non producing., cash for mineral rights, we buy minerals, Arkansas mineral rights, Arizona Mineral rights, Louisiana mineral rights, Kentucky mineral rights, mineralsssshtsssssssssssssden Eagle limited edition T-shirts Jeep Decals T-shirts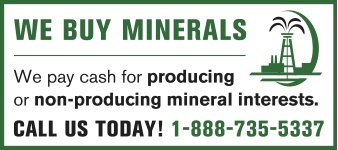 We Buy Mineral Rights; Producing or non-producing


We pay cash for mineral rights in all 50 states. Producing or non producing. Did you inherit minerals that are not doing you any good and no one seems to want to lease or purchase them? We'll give you a quick and competitive cash offer for your them. Do you have producing mineral rights and need a cash lump sum? Let us make you a no obligation cash offer. Been turned away or ignored by other mineral buyers who are not interested in your mineral rights or fail to return your calls? We will make an offer on any parcel over 4 acres no matter where it is. You can e-mail us at the link below or call toll free 1-888-735-5337 or my personal cell phone (Michael) at 512-797-1664. Thanks for stopping by.

If you would like a no-obligation assessment of your minerals, please fax (405-359-3701) or e-mail to the link below the full legal description of your mineral rights and we will contact you within a week with our cash offer. Please make sure and include your full name and phone number for contact. Thanks for stopping by.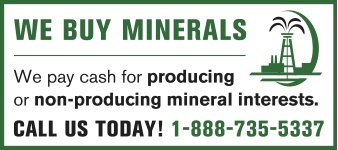 Call us TODAY for a no obligation assessment of your minerals.

Copyright 1998-2014 by bigboxlot.com all rights reserved. All artwork on this page is the property of bigboxlot.com and it's respective owners.